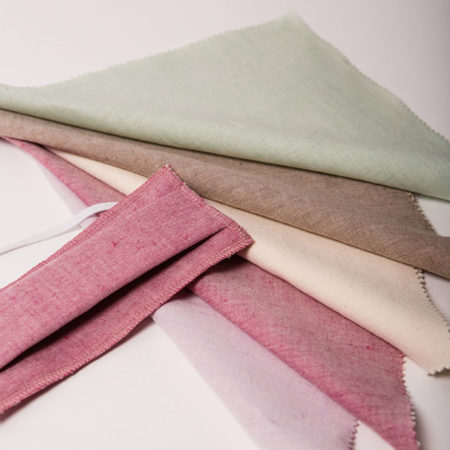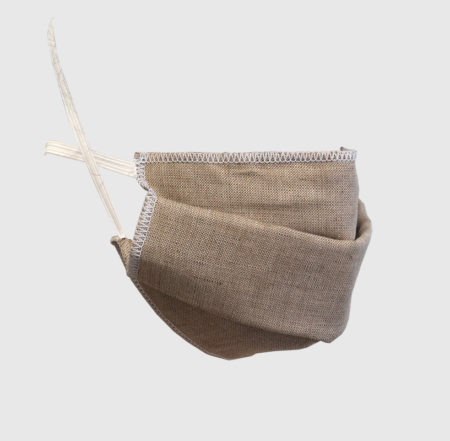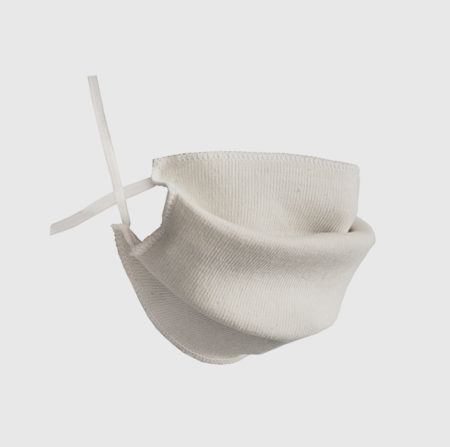 In response to the COVID-19 health crisis, the Jules Tournier factory has become involved in the production of AFNOR-compliant, UNS1 Category 1 DGA washable, reusable masks. We reoriented part of our production to cope with the mask shortage and certified the two models developed by our technicians:
The Model 9220M, a multilayer mask composed of two fabrics (55% Linen, 45% Cotton) enveloping a filtering non-woven fabric (80% Polypropylene 20% Polyester). It is certified reusable for 100 washes and its particle filtration rating is 3μm > 90%.
The Model J1490M, a 100% cotton knitted single-layer mask, with a particle filtration efficiency of 3μm > 90% for 100 washes.
Minimum order size is 100 masks.

One single email address for all your requests: masque@jules-tournier.com
KEYWORDS: accessory, masks, COVID-19, 100 washes, barrier mask, reusable, AFNOR standard, DGA, UNS-1, washable, IFTH, general public.
To find out more about our
- OUR COLLECTION OF FASHION FABRICS AND ACCESSORIES -
Weaving is our core business. Using dobby looms, we are able to produce fabrics of remarkable quality thanks to the exceptional skill of our weavers.
Discover new textiles or revisit old favorites...
A fully vertically integrated company, we are experts in and control all stages of manufacturing, from the selection of raw material to the finished fabric.
ISO 9001 certified, we carry out testing at each stage of manufacturing of our fabrics.
Located in the Tarn since its creation in 1865, the workshops of the Jules Tournier factory are spread over several production sites in the municipalities of Mazamet, Aussillon, and Pont de l'Arn.
This arrangement guarantees you MADE IN FRANCE production