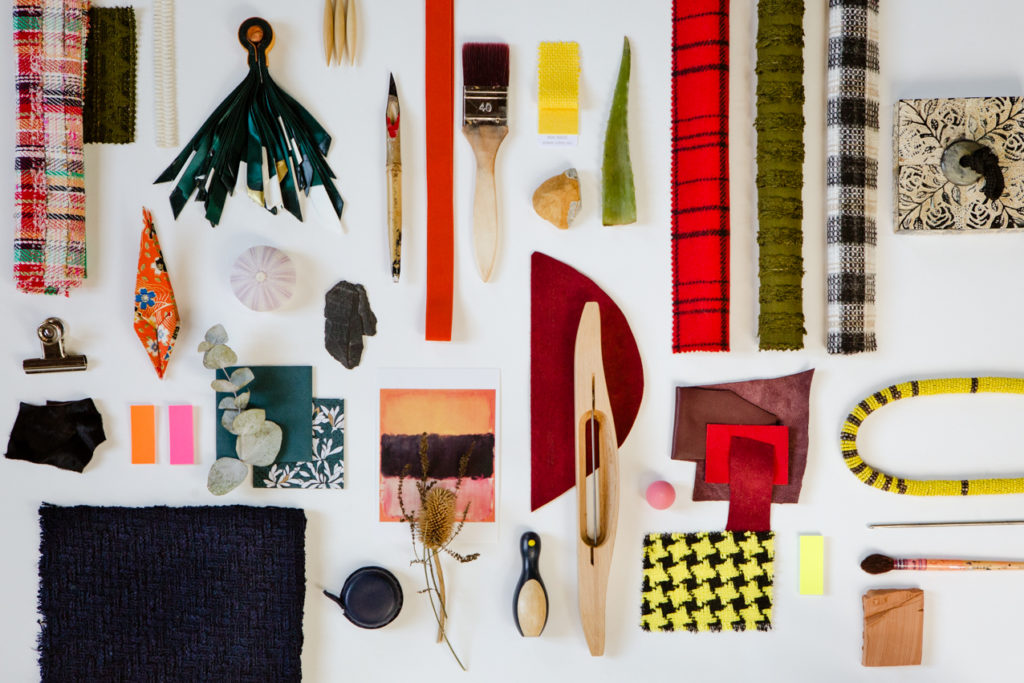 Our team of textile designers designs collections of fancy tweeds throughout the year. Each season has its materials, its colors, its technical particularities.
In summer, we favor light materials like cotton, linen, bamboo, and silk in bright, festive colors.
In winter, the compositions are warm; wool, angora, and mohair are the basis of our creations.
Through constant contact with our clients' design offices, we develop more than a thousand items per year.
The keyword is creativity! Fabulous textures, gleaming colors, noble materials, and extravagant patterns take their place in the creations of the most prestigious brands.
Design & Sourcing of Yarns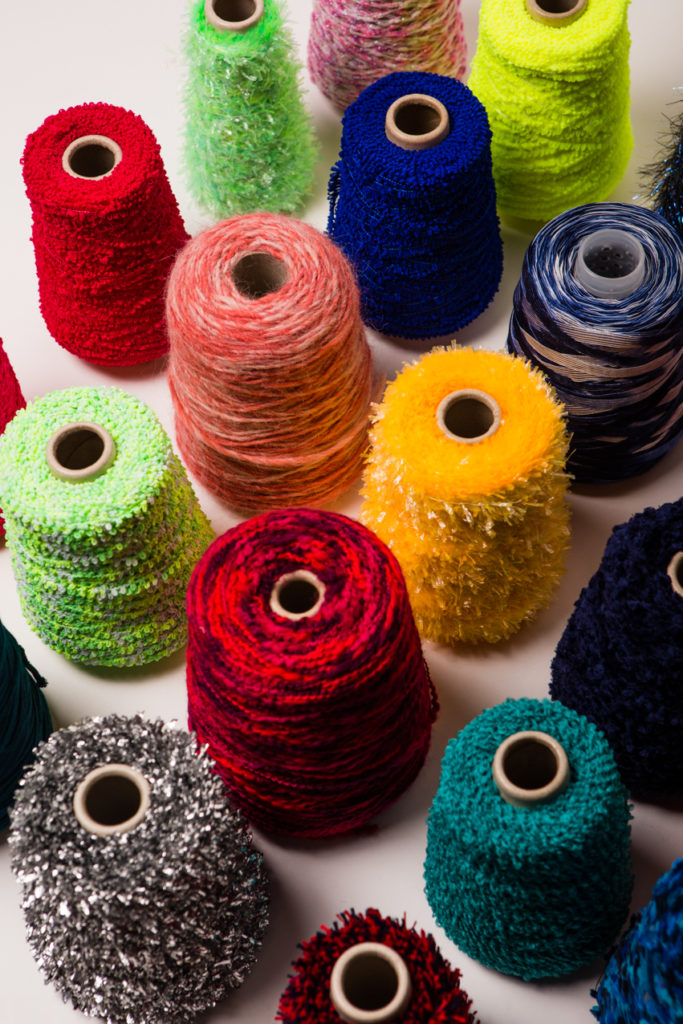 The beginnings of any collection lie in the study and development of new yarns; our fancy tweeds are designed through a constant search for novelty, surprise, and wonder.
Each season, the team selects new yarns from our European suppliers. In addition, thanks to our Spinning Workshop, our designers concoct a set of original yarns to meet the creative requirements necessary for the development of a collection of fancy fabrics.
Customized and Bespoke Products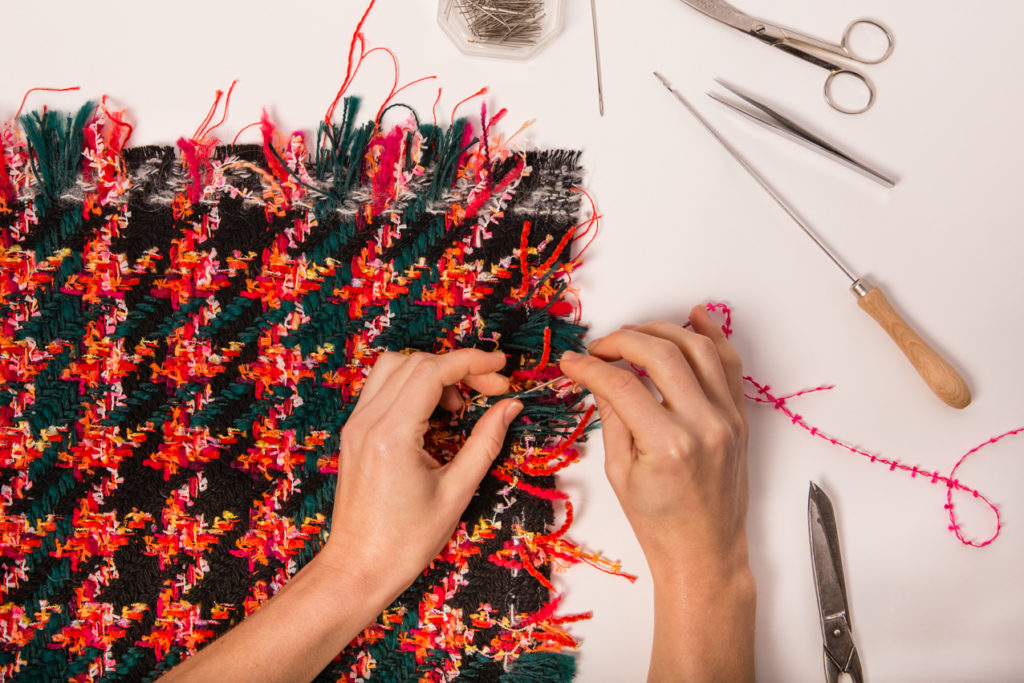 For each item created, we offer 4 to 5 color variations.
But we can also adapt our creations to your desires with a change in coloring, composition, weight, texture, design, etc. The possibilities are almost endless, and our design office responds to all special requests.
Responsiveness is one of our strongest values; we make every effort to respond quickly and precisely to each request. Our customers' satisfaction is a priority and we answer all requests, even the most exotic.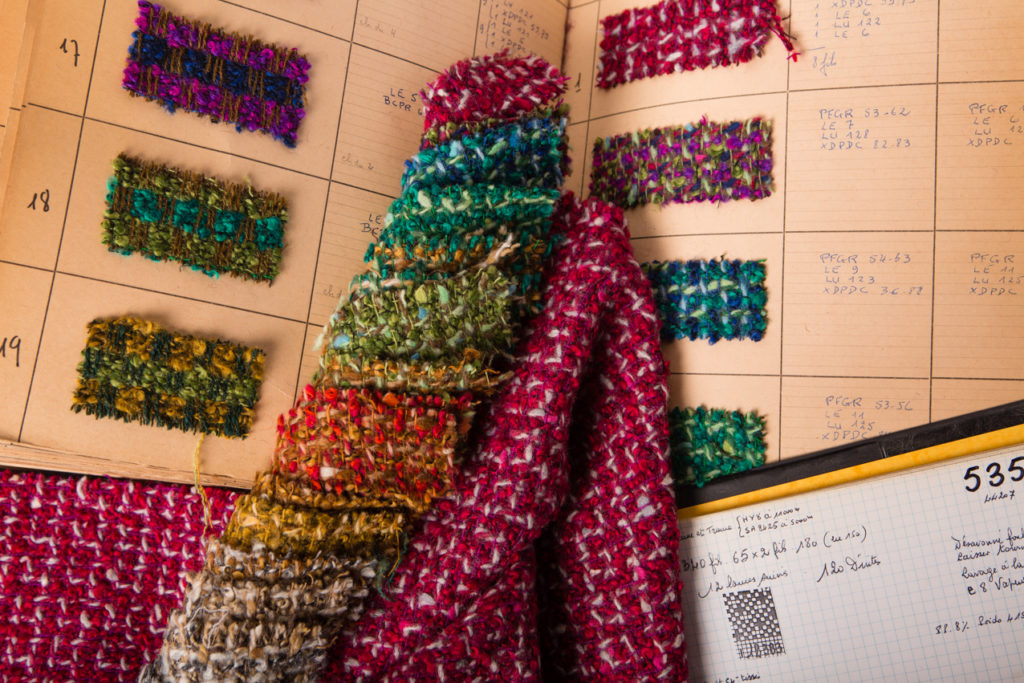 At Jules Tournier, we keep examples of all the products that come out of our workshops, from ranges of threads to technical sheets and fabric samples. These exceptional archives are today an inexhaustible source of inspiration. We also regularly invite our customers to consult them onsite at our historic facilities in Mazamet.
Between new trends and reinterpretations of old styles, fashion designers find in these documents a valuable basis for their contemporary aspirations.
Our design department is also there to adapt these century-old archives to today's demands.
Follow Us on Social Media